Whale Watching Tours to experience much more...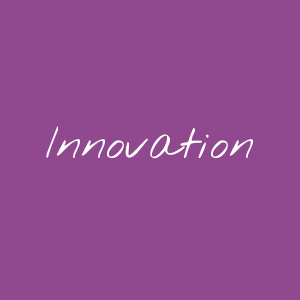 We love and deeply respect

Whales and Dolphins,

as much as we love and care

about the Ocean and the Planet.




That is why we offer

Responsible, Educational

and Environmentally friendly

Whale Watching Experiences.

Silent Whale Watching
---
We use electric engines for quiet navigation.
---
Special Tours
Thematic tours with experts on specific fields, as special guests.Themes:
- Tour Whalefulness (MIndfulness inspired)
- Bird Watching
- Wildlife Photography
- Cliffs and Teno
- Full day cetacean research
Whalefulness tour available for online booking, Others under request or at specific dates posted on this web
Wildlife Safety
---
We use Propeller Guards to avoid injuring marine life.
WHAT WHALES OR DOLPHINS WE WILL SEE?
The South West coast of Tenerife is home to short finned pilot whales and bottlenose dolphins, which are the most expected species to encounter with our tours. Nonetheless, there are 31 cetacean species recorded in the Canary Islands, so it is not uncommon to see pods of numerous oceanic dolphins jumping all over the place, or solitary giants like baleen whales or sperm whales. If we are very lucky, we might get to see shy beaked whales, or majestic orcas. Every day is different and full of surprises!
DO YOU OFFER A GUARANTEE?
Yes! Sighting success rate is very high all year round. WWET guarantees to encounter at least one species of whale or dolphin for our 3 and 2 hours tours. Bearing in mind that wild animals are unpredictable, it can happen, at rare times, that we do not see any. In that case, WWET offers the opportunity to join us again on another tour for free, the day of your choosing from the days where we have vancancies.
WHAT SHOULD I BRING?
Sunglasses, tight fitting hat, sunscreen and some fleece jacket or sweater except in the summer months. Before departure time, please take motion sickness pills if you think you might need it, we recommend the ones that contain caffeine for a fuller enjoyment of the trip.
FACE MASK (Spanish new law due to COVID-19 states that is mandatory to wear a face mask when a distance of 1,5 meters is not possible)
IS THE BOAT SAFE?
Absolutely! At WWET safety it is always first. Our environmentally friendly boat comprises with all the safety features required by SOLAS (Safety Of Life At Sea)and it is CE certified. Our crew is highly certified and trained, they will give you a safety talk and will answer all the question you might have previous to every tour.
IS THERE A WASHROOM ON BOARD?
Yes!
DO YOU PROVIDE ANY REFRESHMENTS?
Yes, the tours include organic snacks, and soft drinks (hot and cold). These vary depending on the tour. You are also free to bring your own if you prefer. Please no alcoholic drinks on board except for the ones served by us in our Unwind at Sunset tour. PLEASE NOTE THAT SNACKS AND HOT DRINKS ARE TEMPORARILY NOT SERVED ONBOARD DUE TO COVID PREVENTION PROTOCOLS
CAN ANYONE GO ON YOUR TRIPS?
Yes! Almost everybody can embark with us. In cases of young infants, pregnant women, those with back/neck discomfort, or reduced mobility, a decision is made and if applies a waiver signed, at the time of departure with the best interest of the guest comfort in mind.

We provide child safety gear. We recommend that when travelling with infants (0-18 months) you bring a baby carrier.
We are sorry to inform you that we do NOT have wheelchair access.
DO WE NEED A RESERVATION?
Yes! Our tours and boat are unique and for reduced groups. It is highly recommended to have reservations to ensure that you have your space booked the day you want to go.
HOW MANY PASSENGERS CAN YOU TAKE?
Our boat takes up to 10 passengers, which ensures an intimate and friendly atmosphere in our tours.
CAN WE REALLY USE YOUR TECHNOLOGY EQUIPMENT?
Yes! We have individual tablets with plenty of educational material, scientific literature, cetacean related apps for kids, and access to our fieldforms. We also provide cameras with long range lenses, a gopro, and binoculars.