Whale Watching Tours to experience much more...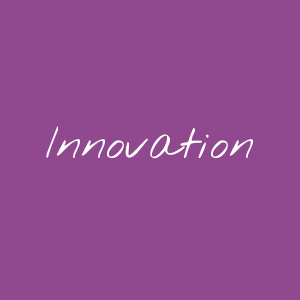 AN INSPIRING EXPERIENCE IN HARMONY WITH NATURE
ENJOY NATURE...
Observe and connect to whales & dolphins with our marine biologists as guides on an eco-friendly high end boat and tour
SILENT ENCOUNTERS...
We use silent electric engines to discover the magic of observing whales and dolphins in their natural habitat, without disturbing them.
UNDERSTAND MORE...
About the behaviour, biology, social structure and lots more about these amazing animals
WILDLIFE WELFARE OUR TOP PRIORITY
Esiel is a one of its kind in the whale watching industry. A custom made hybrid boat, it's designed to minimise the impact on noise and contamination to the animals and the ocean. We are currently working on even further improvements to ensure a completely noise free tour.
To ensure the real feeling of connecting with the majestic cetaceans in our zone, the boat has the highest standard hydrophone in its sector. Come on board and feel the spirit of pilot whales, dolphins and many more transient species.
DISCOVER WHY THIS MARINE AREA IS EUROPE'S FIRST WHALE HERITAGE SITE
MEMORIES...
Our crew takes quality videos and pictures during the tour, so you can relax and enjoy the magical encounters with the wildlife...
ORGANIC SNACKS..
Zero Waste Philosophy.
Snacks: fruit, nuts, cookies, dry figs and ginger, chocolate. Drinks: soda, coffee, tea, water
COMFORT & SAFETY...
Modern top notch boat that navigates smoothly. Comfortable padded seats, shade areas, washroom. Extra safety equipment especially for children.
BOOKING WITH US MEANS CONTRIBUTING TO OCEAN RESEARCH AND CONSERVATION
DONATIONS...
50% of our profits go to research and conservation projects. 25% to our own, 25% to other entities.
COLLABORATION...
We volunteer with a lot of local projects and initiatives, always focused on the preservation of all marine life.
WHAT WHALES OR DOLPHINS WILL I SEE?
The South West coast of Tenerife is home to short finned pilot whales and bottlenose dolphins, which are the most expected species our tours encounter. Nonetheless, there are 31 cetacean species recorded in the Canary Islands, and 23 in the area of our tours, so it is not uncommon to see pods of numerous oceanic dolphins jumping all over the place, or solitary giants like baleen whales or sperm whales. If we are very lucky, we might get to see shy beaked whales, or majestic orcas. Every day is different and full of surprises!
DO YOU OFFER A GUARANTEE?
Sighting success rate is very high (99.9%) all year round.It is important to bear in mind that wild animals are unpredictable, and it can happen, at rare times, that we do not see any. In that case, WWET offers the opportunity to join us again on another tour for free.
WHAT SHOULD I BRING?
Sunglasses and sunscreen are very important so as not to get sunburnt. It also helps to bring a tight fitting hat and a fleece jacket or sweater for colder months.

IS THE BOAT SAFE?
Absolutely! At WWET, safety it is always first. Our environmentally friendly boat comprises with all the safety features required by SOLAS (Safety Of Life At Sea) and it is CE certified. Our boat counts with padded seats with back rests to ensure that your back is properly positioned and protected while navigating. Our crew is highly certified and trained, they will give you a safety talk and will answer all the questions you might have previous to every tour.
IS THERE A WASHROOM ON BOARD?
Yes!
DO YOU PROVIDE ANY REFRESHMENTS?
Yes, the tours include snacks and soft srinks. All organic, with gluten free and lactose free options. Our offer includes: soda, water, fruit, nuts, cookies dates and chocolate, so you are welcome to bring your own if you prefer. Please no alcoholic drinks on board except for private tours.
CAN ANYONE GO ON YOUR TRIPS?
Yes! Almost everybody can embark with us. In cases of young infants, pregnant women, or people with reduced mobility, a decision is made and if applies a waiver signed, at the time of departure with the best interest of the guest comfort in mind.

We provide child safety gear. We recommend that when travelling with infants (0-18 months) you bring a baby carrier (backpack, stroller, or similar).
We are sorry to inform you that we do NOT have wheelchair access.
DO WE NEED A RESERVATION?
Yes! Our tours and boat are unique and for reduced groups. It's highly recommended to have reservations to ensure that you have your space booked the day you want to go. You can make reservations online on this webpage, or you can call us over the phone. During high season, it is recommended to book at least 4 or 5 days in advance.
HOW MANY PASSENGERS CAN YOU TAKE?
Our boat takes up to 10 passengers, which ensures an intimate and friendly atmosphere in our tours.
WHAT DO YOU MEAN BY PICTURES AND VIDEOS INCLUDED?
During the whole tour, we take videos and pictures of you, the animals and the scenery. Then after a few days, we send you an email with a link to download all the files. This is included in the tour price. We make this so that you can fully enjoy the tour without worrying about taking digital memories.
WHERE DO WE PAY?
When booking you have the option of paying when arriving. This means that you PAY AT THE BOAT before embarking either with cash or card.
WHERE DO WE GO WHEN WE GET TO THE MARINA?
When booking you get a confirmation email with a map of the marina. Our boat is very easy to spot (at Pontoon 1, first one in row from the area where all whale watching boats are) When arriving please GO DIRECTLY TO THE BOAT (pontoon door looks closed but if you pull it will open). Please note that we have a ticket stand at the marina, but during low season, nobody from our team will be there. If you arrive at the marina and cannot see our boat (we might be out at sea with another tour) please wait at the ticket stand, and from there you will see us coming in the marina.
WHAT IS THE MINIMUM OCCUPANCY?
All tours need a minimum number of customers for the tour to be confirmed. To cover all costs of the tour a do a minimal profit we need a minimum of 4 adults (equivalent to 300 euros). If the minimum occupancy is not reached the day of your tour, we will contact you by phone ahead of time to offer you other options for your booking: OPTION 1. To change the tour to another time or date OPTION 2. To pay for the minimum occupancy (300 euros) and enjoy a private tour for less than half the price (normal price is 650 euros) OPTION 3. To cancel the booking and get a 100% refund if the booking was already paid.